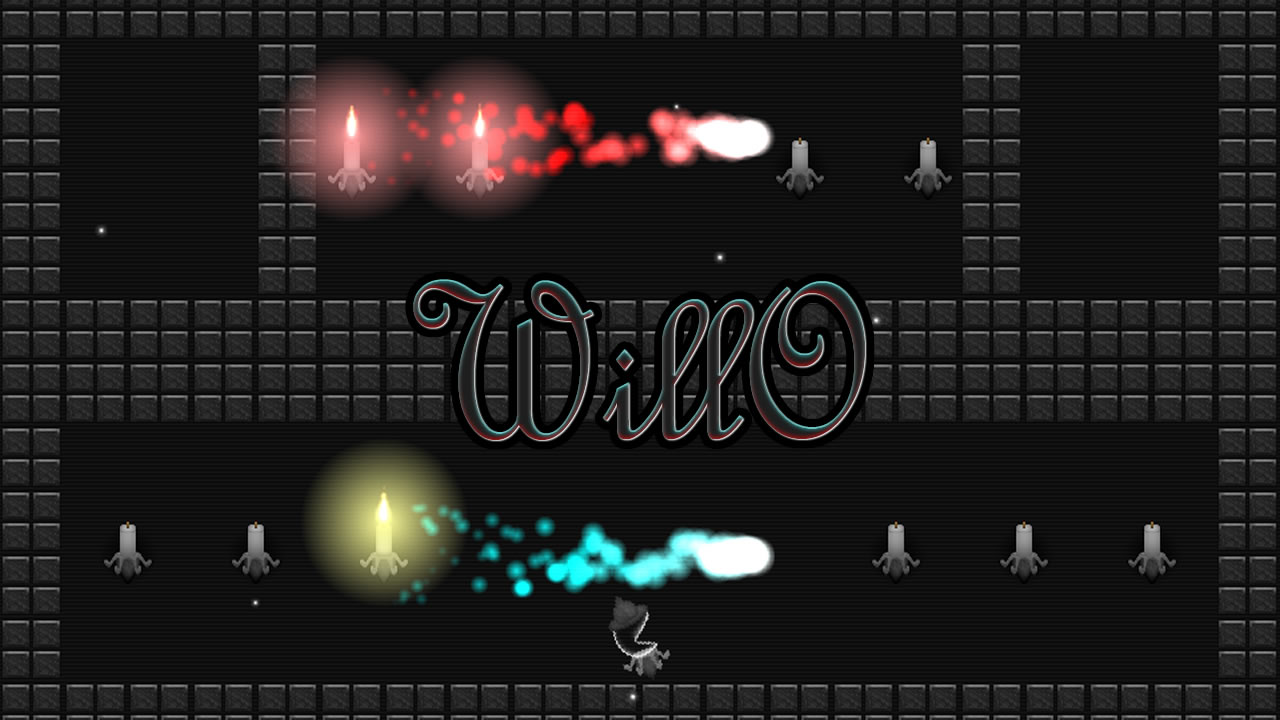 Made for GMC Jam 6 where the theme was "Tranquility", it came 5th.

The balance of power has shifted in the spirit world. Benevolent spirits have been locked away by their evil counterparts, can you rescue them?

Light the candles in every level to reveal the exit while avoiding walls and traps.
---
Trailer
---
Characters in WillO
Locations in WillO