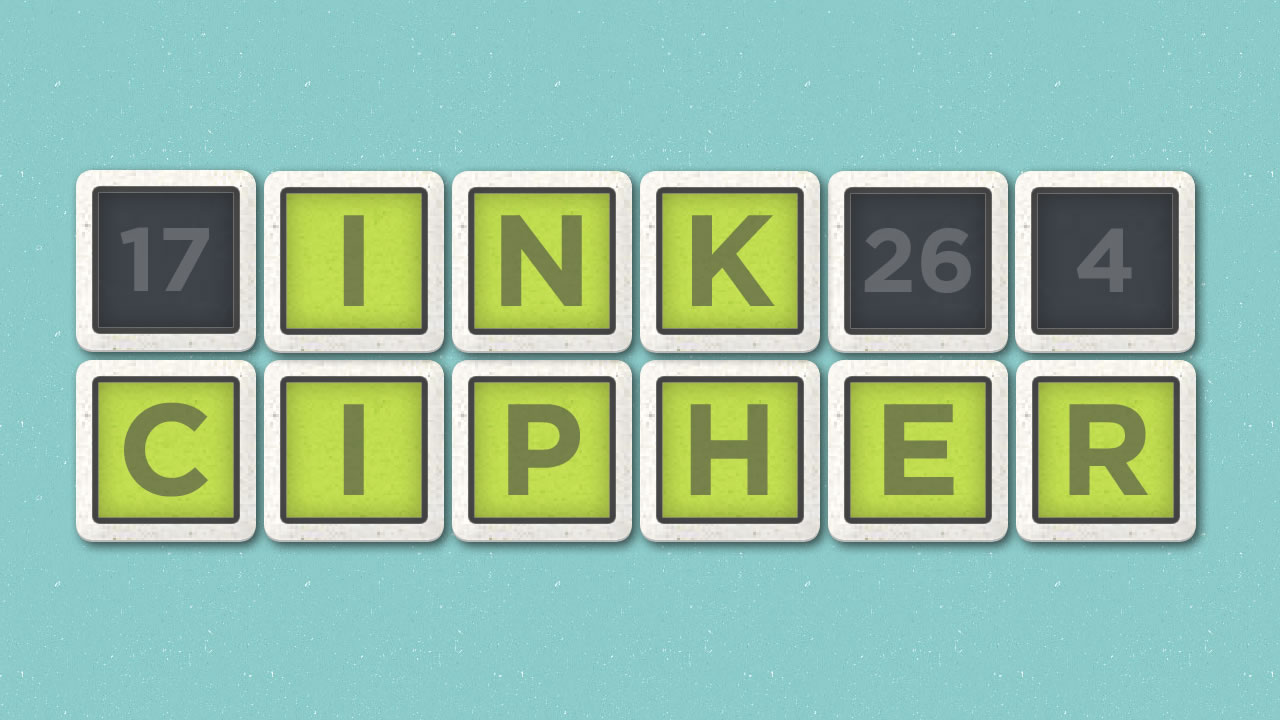 Ink Cipher is a sleek take on the puzzle sometimes known as the Cipher Crossword, Code Word, Code Breaker or Kaidoku.

You're presented with a grid filled with words… except all the letters have been replaced by numbers. Each number represents its own letter. Using your knowledge of the English lexicon (and the occasional hint from the puzzle title), fill in the letters where you can recognise words, and crack the cipher!

Ink Cipher is touch friendly (requires no keyboard input), intuitive to play for anyone, and contains a help screen on how to play.

Contains over 100 puzzles, with free updates planned.
---
Characters in Ink Cipher
Locations in Ink Cipher