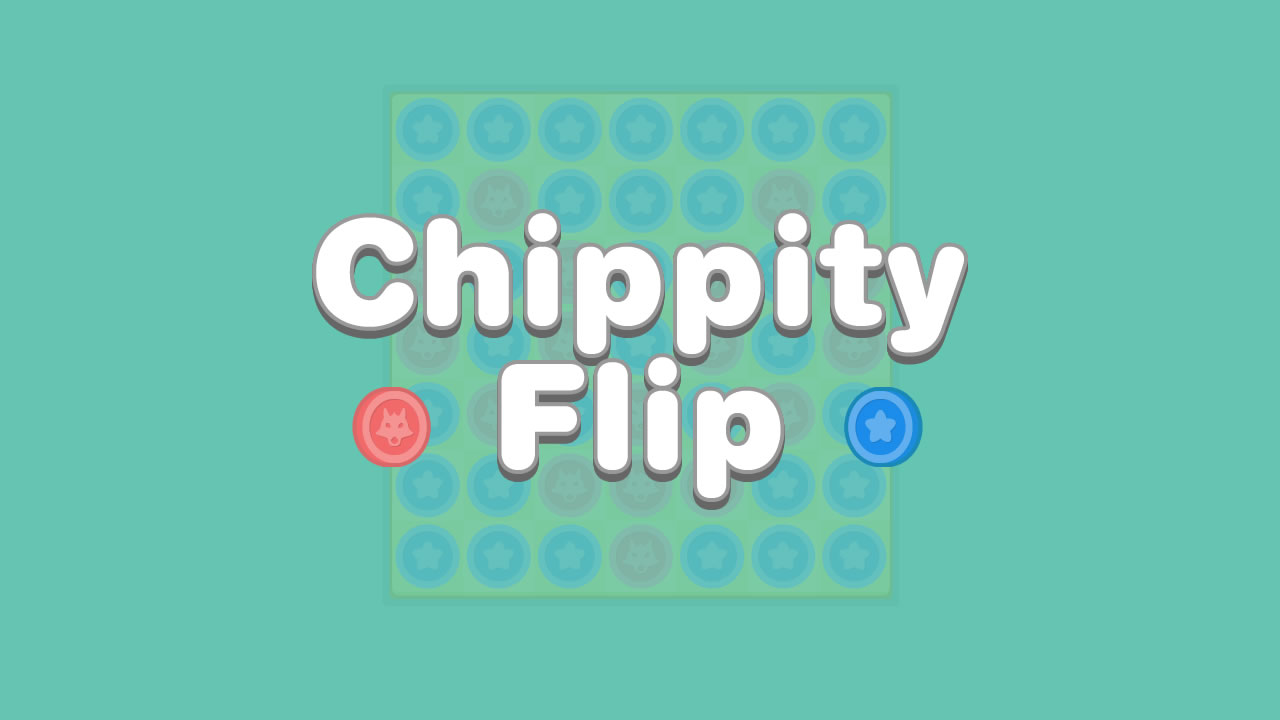 Get your kicks from Chippity Flip, the chip-flipping puzzle game!

Tap the Chips to toggle them from red to blue. Adjacent Chips will also change color, which means you'll need to figure out the perfect strategy to clear each board.

In Puzzle Mode there are 75 unique levels to complete, each with its own "perfect" score. Can you get 3 stars in every level and collect all 225 stars in the game?

In Challenge Mode, the board starts at 3 x 3 Chips and gradually increases in size and complexity. Clear each board to level up and receive a time bonus! How many boards can you clear before the time runs out?

Chippity Flip is fun for all ages and easy to learn, so get flipping!
---
Trailer
---
Characters in Chippity Flip
Locations in Chippity Flip